As club members you may be interested in discounts from the following suppliers. Remember to take along your membership "card" (attached to your Renewal Confirmation email). Discount % is given, where known. Let us know of updates and deals from other suppliers.
Sports Tours International
Sports Tours are offering an amazing 20% discount! Visit https://www.sportstoursinternational.co.uk/ and just enter discount code RVCRC20.
Dan's Bike Den
Dan Quinn is kindly offering "… a touch of discount to club members. I normally charge £60.00 for a full service which includes full strip down, clean and grease. I can do £50.00 for members [17% discount] and parts on top if required, or can do set up service, brake service or gear service for £30.00". Visit Ben's page https://www.facebook.com/DansBikeDen/  or call him on 0780 220 4695. Dan is based at Buckshaw Village, Chorley.
The Bike Cabin

10% discount for club members. 248 Eaves Lane, Chorley,  Pr6 0ET.
Ask for Ben
Broadgate Cycles
2 Hawkesbury Drive, Penwortham, Preston PR1 9EJ
http://www.broadgatecycles.co.uk/
Cotswolds Outdoor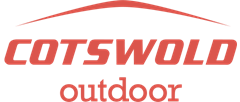 Crystal House, 135 Fishergate, PR1 2AH Preston
and Manchester and Liverpool.
https://www.cotswoldoutdoor.com/
We Sell Cycle Accessories
Based in Tarleton, Ian Atkinson will give you a friendy welcome and 20%! Say hello when you're passing: he'll fill your bottles for free!
63 Church Road, PR4 6UQ
https://www.facebook.com/wesellcycleaccessories/